'Every time we practice self awareness and feed our body and mind the 'good' food, we tap into a self care space where we learn how to listen to our bodyily needs and to be able to provide what's required in the moment vs living on auto pilot and ultimately allowing time for rest, digest and healing'
~ Iveta, Founder of MA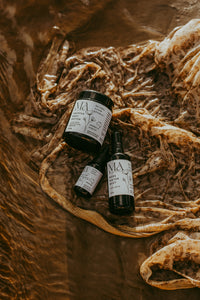 BECOMING ONE WITH NATURE
Discover how using natural products can transform your skin. Connect with many who have experience Matushka Skincare with our Facebook Community. We use herbal derivatives that are expanded in their capacity to deliver your skin the best of their nutrient density.
DISCOVER
ELEMENTAL SKINCARE
Elemental Skincare is about creating a ritual, a special sacred ceremony for coming in touch with nature, both within and all around us. 
The 'art of self care' starts within and this is our invitation to you.
Ritual is interwoven with the elements of the Earth, Water, Fire and Air. We connect with each and one of them deeply through our skincare line.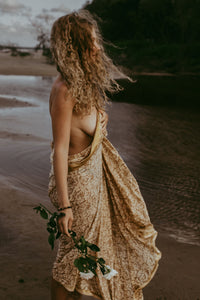 OUR VISION IS EMPOWERMENT
At our core, we are driven by a deep appreciation for the inherent beauty of nature. Every day, we strive to capture and celebrate this beauty through our range of exceptional products. As a proudly female-owned brand, our operations are based in Australia, where we meticulously handcraft each item with care and passion. Sustainability is a fundamental pillar of our business, as we are committed to leaving a positive impact on both the Earth and your skin. With a steadfast focus on delivering exclusivity, we have built a reputation for consistency and reliability over the years. Join us on this journey as we embrace and preserve natural beauty while offering you an unparalleled experience.
EXPLORE
30 DAY MONEY BACK GUARANTEE
You can purchase our products with confidence as we offer 30 day money back guarantee if you're not satisfied with the product, you can return it back to us!
Let customers speak for us
EXCLUSIVE BUNDLE COLLECTION
OUR BESTSELLERS COLLECTION TO GIVE TO YOUR DEAREST OR TREAT YOURSELF, SAVE 20% ON THIS EXCLUSIVE SELECTION OF BUNDLE GIFT PACKS THAT PERFECTLY COMPLEMENT ONE ANOTHER
LUXURY FRESH SKINCARE
MATUSHKA has started with our intent for a revolution of skincare returning back to nature. We only use 100% plant-based ingredients and an ethically sourced ingredients to preserve the purest ethos of life.
At Matushka, our promise to you is to deliver the freshest skincare that is made to order within a few days and therefore it has extended shelf life, naturally.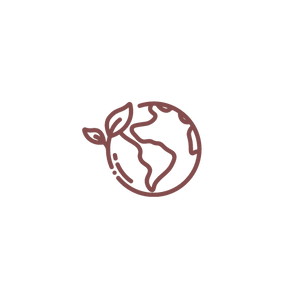 WE ARE EARTH FRIENDLY
At Matushka, we are committed to reducing waste and providing skincare that doesn't harm the Earth or its inhabitants. Therefore, all of our packaging is either recycled or recyclable, eco sustainable and we never engage in animal cruelty, testing or harmful additives.
READ BLOG
WE CARE ABOUT YOU
We have been inspired by Mothers and their little ones so we have created products that nurture your skin and have only natural scents so are gentle and safe to use around mini humans too. Our organic body butter is very safe and nurturing for mama and baby skin. Perfect for all family members
SHOP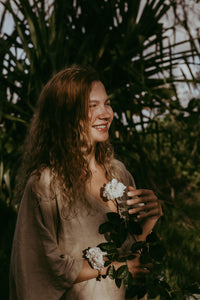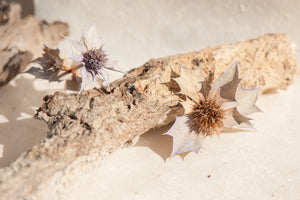 JOIN OUR FB COMMUNITY GROUP
For latest product updates and discussion, our support is here for you any time of day, Byron Bay and beyond!
JOIN
ALWAYS WAS, ALWAYS WILL BE
Acknowledgement of Widjabul/Wayabul Country, Bundjalung Nation.
We respect and honour Aboriginal and Torres Strait Islander Elders past, present and future. We acknowledge the stories, traditions and living cultures of Aboriginal and Torres Strait Islander peoples on this land and commit to building a brighter future together.