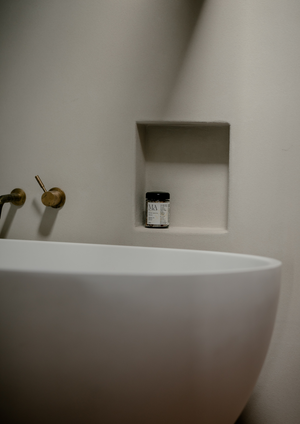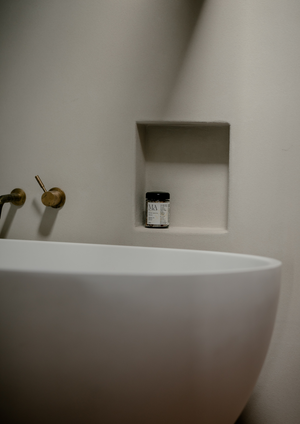 Matushka Rose and Calendula Bath Soak
Blissful. Relaxation and Surrender. 
Decadent and pure, this bath soak is made with pure magnesium flakes, rich in antioxidants and salts that help soothe tired muscles and reduce stress levels, enriched with organic rose petals to create serenity and peace, lavender to soothe the nervous system and organic calendula as calming action on your skin.
The bath soak is infused with pure essential oils of grapefruit and ylang ylang to leave you feel refreshed and serene, an essential addition to your skincare routine.
Ingredients: magnesium salt flakes, Epsom salts, organic rose petals*, organic lavender flowers*, organic calendula flowers*. ylang ylang, grapefruit
*Certified Organic
Handmade. Vegan and cruelty free.
Patch test for allergies.
External Use Only. 250gr.
BBD: 12 months since opening. Refrigerating will extend shelf life by another 6-8 months. 
Please note the ingredients list, colour and texture may change slightly depending on a batch, refer to the label. Patch test for allergies. 
How to use:
Fill the bath with warm water and let the magnesium soak for at least 15 min. Use the bag provided if you prefer to keep the petals contained. Alternatively, you can fish them out before draining the bath. 
Enjoy your relaxing time...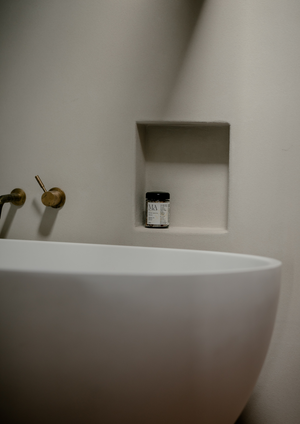 Divine
I can't say enough about this product. It is simply divine, my skin felt soft and tingly and the smell was intoxicating. Just the right balance for complete relaxation :)
Adore!
this is so pretty sitting by my bath and smells amazing
Best product!
I love this product so much it instantly relaxes me and is such a wonderful treat to wind down. Smells divine !
In love!
I purchased this as a gift & she loved it! It was perfect for her & she cant wait to use it! It smelt beautiful
Beautiful!
this is so nice for when I want a bath and am feeling a bit 'extra'. Makes the bath look so pretty