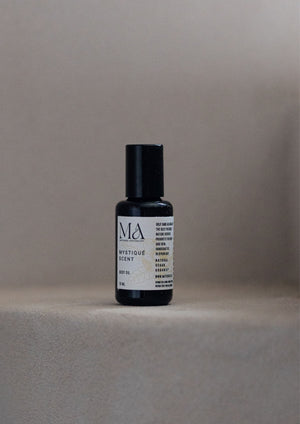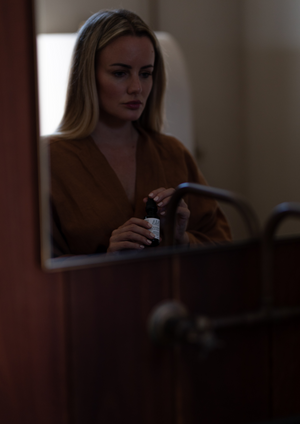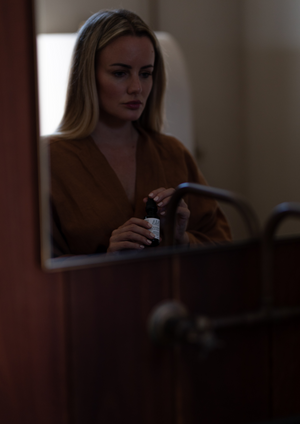 Matushka Mystique Body Scent
Mysterious. Ritualistic. Bold.
Specially handcrafted unisex essential oil blend which can be used on pulse point around the body to create a sense of earthiness, expansiveness and a feeling of deep self nurture. With the gentle and yet prominent characteristics of rose, sandalwood, black pepper and a woody fresh pine, it will be sure to leave you feeling enlivened.
'Made with a loving intent for women and men to take care of themselves, to create a ritual of self love and draw awareness to the subtle changes in the body mind when we allow it to relax and surrender....'
Ingredients
rose infused
coconut and jojoba
oils**
Top Notes: rose,
sandalwood
Heart Notes: black
pepper. rose and cocoa absolute,
Base Notes:
cedarwood, clove,
fresh pine
*pure essential oils
**ORGANIC
Handmade.
Vegan and cruelty free.
Patch test for allergies.
10ml
UV miron glass bottle with a roller applicator.
BBD: 12 months since opening. Refrigerating will extend shelf life by another 6-8 months. 
Please note the ingredients list, colour and texture may change slightly depending on a batch, refer to the label. Patch test for allergies.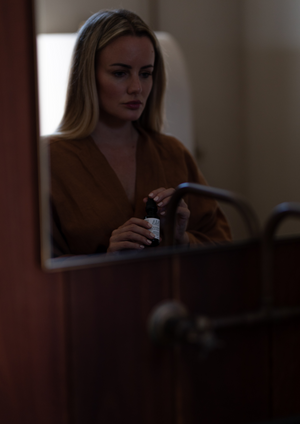 In love
I adore this new scent!! I got one for myself and one for my partner and we are both in love. I like that it's all natural and doesn't have perfume or fragrance additives. Best ever
Love it
Absolutely in love with the scent!! My boyfriend keeps stealing it as well!!