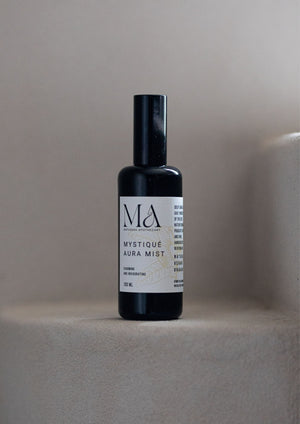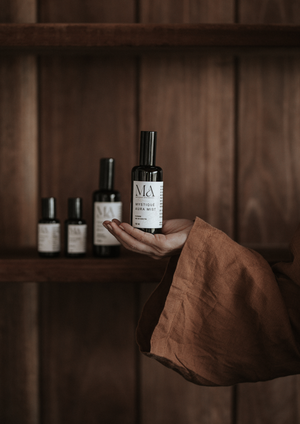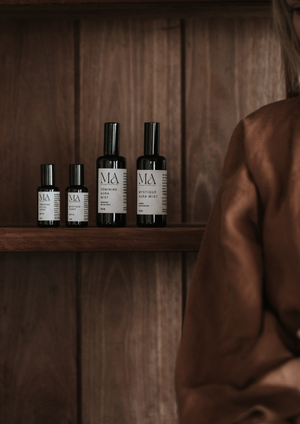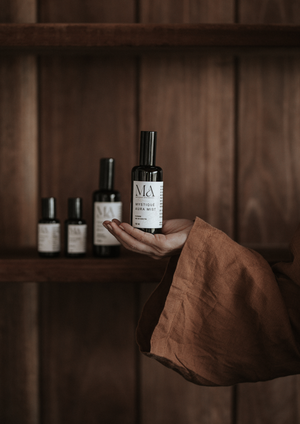 Matushka Organic Mystique Aura Mist
Mysterious. Ritualistic. Bold.
Specially formulated blend which can be used around your home or your body to create a sense of earthiness, expansiveness and a feeling of deep self nurture. With the gentle and yet prominent characteristics of eucalyptus, lavender, rosemary and lemon, it will be sure to leave you feeling enlivened and refreshed.
'Made with a loving intent for women and men to take care of themselves, to create a ritual of self love and draw awareness to the subtle changes in the body mind when we allow it to relax and surrender....'
Ingredients
pure organic rose
water**
eucalyptus*
Lavender*
rosemary*
Lemon*
vit e
*pure essential
oils
** organic
Handmade.
Vegan and cruelty free.
Patch test for allergies.
100ml
UV miron glass bottle with a spray applicator.
BBD: 12 months since opening. Refrigerating will extend shelf life by another 6-8 months. 
Please note the ingredients list, colour and texture may change slightly depending on a batch, refer to the label. Patch test for allergies.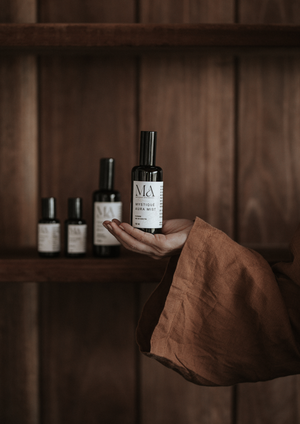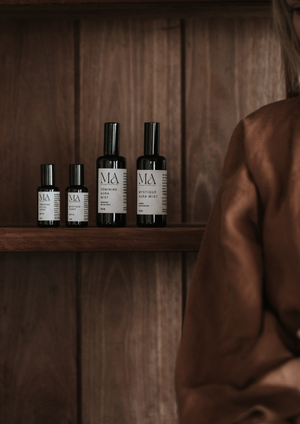 Smells incredible!
Not sure how you get a mist to smell this good, but I love it a lot!! Highly recommend!!
Stunning scent
I am so in love with this scent, me and my boyfriend use it all the time and I try to take it with me everywhere it is just so good!
Uplifting and fun
Such a great smell, I love it every time I use, everyone is asking where its from, I cannot get enough use of it and my partner always steals ut from me hehe
Healthy glow
I absolutely adore the smell of this mist. It makes my skin and my aura so clean and fresh. Sometimes I put in the fridge for a refreshing aura spray!
A stunning scent
I found that this is the BEST product I've ever used in awhile. The fact that it's based on organic rose water makes it so special and my skin feels and smells amazing